Düsseldorf



Öffnungszeiten
Mon - Sat: 10.00 am - 08.00 pm
Anfahrt und Parken
Öffentliche Verkehrsmittel
Haltestelle: Schadowstraße
Parking garage Kö-Bogen
Königsallee 2, 40212 Düsseldorf
Mon-Sun: 06:00 am - 01:00 am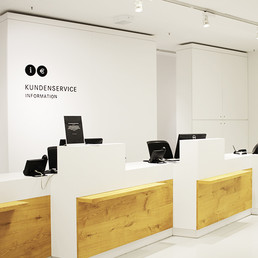 Customer Service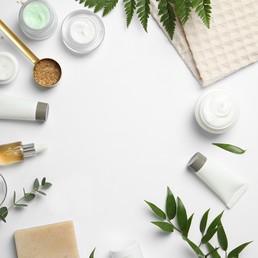 Beauty Rooms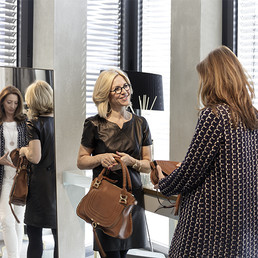 Special Service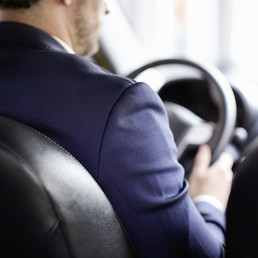 Shuttle Service
We take your concerns seriously
We want your shopping trip with us to be an unforgettable experience.
To help ensure this, you will find personal points of contact in every store who are ready to help you with any questions or requests.
You can of course also contact our Customer Service staff by telephone or by email.
Telephone: +49 (0) 211/566 410
kundenservice-duesseldorf(at)breuninger.de
Feel good, look radiant
Let us pamper you from head to toe in our Beauty Rooms and enjoy a little rest and relaxation. Or come to our beauty workshops and learn about the world of beauty. You can find all the dates and information about taking part on our current beauty calendar in store.
Telephone: +49 (0) 211/566 41 27 10
Short on time? Let it be our gift to you
Do you have a long wish-list but not much time? Want to stay on trend without having to spend ages in the fitting room? Have you got lots of ideas but nobody to advise you? Our Breuninger Special Service team will find the outfit that suits you best.
Telephone: +49 (0) 211/566 41 20 20
Arrive in style
To make your shopping experience at Breuninger even more enjoyable, we have arranged the Breuninger Shuttle Service for you. We bring you to our flagship store in Stuttgart for an extended shopping trip and then take you home again afterwards.
The Breuninger Shuttle Service is exclusive and free of charge for you. Call or email us – we look forward to hearing from you.
A
B
C
D
E
F
G
H
I
J
K
L
M
N
O
P
R
S
T
U
V
W
X
Y
Z
0-9
A COLD WALL
AARKE
ABRO
ACNE
ACQUA DI PARMA
ADIDAS/ORIGINALS
ADRIANO GOLDSCHMIED
AERIN FRAGRANCES
AEYDE
AGL-ATTILIO GIUSTI LEOMBRUNI
Aigner
Alberto
ALDO
Alessi
ALEXANDER MC QUEEN
ALLUDE
AM-DESIGN
AMERICAN VINTAGE
AMIRI
AMOUAGE
ANDREA HOUSE
ANFAS
ANINE BING
ANNICK GOUTAL
ANY DI
APASIONADA
AQUAZZURA
Artigiano
ASH
ATELIER COLOGNE
ATIPICO
ATKINSONS
ATP ATELIER
AUGUSTINUS BADER
AVEDA
AXEL ARIGATO
AY KASA
Baldessarini
BALENCIAGA
BALLY
BALMAIN
BAOBAB COLLECTION
BAUM UND PFERDGARTEN
BE EDGY
BECKSÖNDERGAARD
BELSTAFF
BENEFIT
Benvenuto
BETTER RICH
BIANCADI
BILLIONAIRE BOYS CLUB
BIOEFFECT
Birkenstock
BITZ
BLAUER
BLOOMINGVILLE
Bobbi Brown
BOGLIOLI
Bogner
Boltze Bazar
BOND NO. 9
BOSKA
BOSS
BOSS ATHLEISUREWEAR
BOSS CASUALWEAR
BOUCHERON
BOYY
Brioni
BRONX
BROOKLYN SOAP
Broste
Burberry
BURLINGTON
BY FAR
BY MALENE BIRGER
BYREDO
C.K.
Calvin Klein
Calvin Klein Jeans
Cambio
CANADA GOOSE
CANDICE COOPER
Carner Barcelona
Cartier
CARUSO
CASHMERE DOC
Celine
Chanel
CHEEKY CHAIN MUNICH
CHILLY'S
CHLOE
CHRISTBORN
Cinque
Cinzia Rocca
CIRCOLO 1901
CITIZENS OF HUMANITY
Clarins
CLEAN
Clinique
Closed
Coccinelle
Codello
COLLONIL
Colmar
COMME DES GARCONS
COMME DES GARCONS PLAY
COMME DES GARCONS SHIRT
COOKUT
Copenhagen
COR MULDER
CORDWAINER
COSY&TRENDY
Creed
Cucinelli
DAILY PAPER
DARLING HARBOUR
DE MELLIER
DECOSTAR
DESIGN LETTERS
DFNS
DIANE VON FURSTENBERG
Diesel
DIPTYQUE
DOIY
Dolce & Gabbana
DOLCE & GABBANA BEAUTY
DONKEY PRODUCTS GMBH & CO. KG
Donna Carolina
DR. BARBARA STURM
DR. BRONNER'S
DR. HAUSCHKA
DR. KRÄMER
Dr. Martens
DR. NIEDERMAIER
DR. VRANJES
Dressler
DRYKORN
DSQUARED2
DT COLLECTION
DUNO
DYSON
E.B.Home
EB HOME
ECCO
ECOALF
Edelmann
EDG
EIGHT & BOB
EKOBO
ELEVENTY
ELIAS RUMELIS (ER-DENIM)
ELIE SAAB
ELLEME
ELVIO ZANON
EMPORIO ARMANI
Escada
Escada Sport
ESCENTRIC MOLECULES
Estee Lauder
ESTELLA BARTLETT
ETON
Etro
ETRO FRAGRANCES
EVA SOLO
FABIANA FILIPPI BLACK
FABIANA FILIPPI WHITE
FABIO RUSCONI
FALIERO SARTI
Falke
FAY
FEDELI
FILIPPA K
FILLING PIECES
FINAMORE 1925
Fink
FLATTERED
FLOER
FLORIS VAN BOMMEL
FOR ALL MANKIND
Fraas
FRAME DENIM
FRED PERRY
FRIEDA & FREDDIES
FRIENDLY HUNTING
FTC
Fuchs+Schmitt
FUJIFILM
Furla
FUSSENEGGER
GANNI
GANT
GEFU
Gentlemen´s Hadwear
GESTALTEN VERLAG
GFTD.
GIANVITO ROSSI
Gift Company
GINGKO
GINSTR - STUTTGART DRY GIN
GIO+
GIORGIO ARMANI FRAGRANCES
GIVENCHY
GOLDEN GOOSE DELUXE BRAND
GOLDGARN
GOORIN BROS
GREEN FACTORY
GREENOMIC
GRIFFIN
GUCCI
Guiseppe Zanotti
GU_DE
HACKETT LONDON
HAIR RITUEL BY SISLEY
HANRO
HAPPY PLUGS
HAROMEX
HARRIS WHARF
HAYLEY MENZIES
HEBE STUDIO
HEIMAT GIN
Helmut Lang
HEMISPHERE
Hermes
HERMES CARRE
HERMETICA
HERNO
HERON PRESTON
HERZENSANGELEGENHEIT
Hiltl
Hogan
HÖGL
HOPTIMIST
HOUSE DOCTOR
HUGO
HUNTER
HVISK
IITTALA
INGE-GLAS
INSTYTUTUM
INUIKII
Iris von Arnim
ISABEL MARANT
ISABEL MARANT ETOILE
Issey Miyake
IVY & OAK
IXXI
J BRAND
J.F. SCHWARZLOSE BERLIN
JACOB BADEN
JACOB COHEN
Jacques Britt
JIMMY CHOO
JOHN ELLIOTT
JOHN SMEDLEY
JONATHAN ADLER
Joop!
Joop!Jeans
Joseph
JOSEPHINE & CO.
JULIETTE HAS AN GUN
JUST SPICES
JUVIA
K&S
Kapten & Son
KARLSSON
KASSL
Kenzo
KIEHL´S
KILIAN
Kitchen Aid
KLIPPENZIEGE
KPM
KRAKATAU
KURT GEIGER
La Mer
La Prairie
LACOSTE
LADELLE
LALIQUE
Lancome
LARA LAUREN
LAURA MERCIER
LAUREL
LAUREN
LE CREUSET
LEANDRO LOPES
LEMON JELLY
LEVI´S MADE & CRAFTED
Lexon
LIEBESKIND BERLIN
LIEBLINGSSTUECK
LILIENFELS
Lloyd
Loevenich
Loewe
LONGCHAMP
LORENZO VILLORESI
LOVE MOSCHINO
LUCIE KAAS
Luisa Cerano
LYNGBY
M2BEAUTE
MAC DAYDREAM
Mac Makeup
MACKAGE
Maerz
Magma
MAGNANNI
MAISON BERGER
MAISON FRANCIS KURKDJIAN
MAISON KITSUNE
MALA ALISHA
MANCERA
MANOKHI
MANZONI 24
MARC CAIN
MARC CAIN ADDITIONS
MARC CAIN SPORTS
MARC JACOBS
Marc O Polo
MARCELO BURLON
MARIA LUCIA HOHAN
Maryan
MAX MARA
MAX MARA WEEKEND
MCM
Meindl
Melvin & Hamilton
MEMO
MEN'S SOCIETY
MENU
Mey
MICHAEL KORS
MICROPLANE
MISS ETOILE
MISSONI
MIZENSIR
MM FRAGRANCES
MOLESKIN
MOLTON BROWN
Moncler
MONCLER GENIUS
MONCLER GRENOBLE
MONTALE PARIS
MONTI
MOORER
MOOSE KNUCKLES
MOS MOSH
MOTHER
MOU
MRS&HUGS
MY JEWELLERY
MYTHS
NANUSHKA
NAPAPIJRI
NARCISO RODRIGUEZ
NASENGOLD
NASOMATTO
NATIVE UNION
NICO GIANI
NICOLAS VAHÉ
Nike
NINETY PERCENT LTD
NN07
NO.1 COMO
NORDAL
NORMANN COPENHAGEN
NORR
NUBIKK
NUDIE JEANS
OFF-WHITE C/O VIRGIL ABLOH
OLFACTIVE STUDIO
OLVI´S
OLYMP
OLYMP SIGNATURE
OMOROVICZA
ON RUNNING
OPENING CEREMONY
Origins
ORLEBAR BROWN
PAD
PAIGE
PALM ANGELS
PANTO
PARAJUMPERS
PARFUMS DE MARLY
PAUL
Paul Green
PAUL&SHARK
PAULA'S CHOICE
PEAK PERFORMANCE
Pen Hali Gon
PENHALIGONS PORTRAITS
PEOPLE OF SHIBUYA
PERTINI
Peserico
PETER BASLER
Peter Kaiser
PEUTEREY
PHILIPPE MODEL
PHILIPPE MODEL PARIS
PHILLY & PHILL
PHILO
PIERRE GUILLAUME
PINTINOX
PLOMO O PLATA
Polo Ralph Lauren
POMME D'OR
Porsche Design
Prada
PREACH
PRETTY BALLERINA
PRINTWORKS
PRO FUMUM ROMA
PROCEANIS
Profuomo
PT01
Puma
PURE
R. Rossi
RÄDER
RALPH LAUREN PURPLE LABEL
RAS
REEBOK CLASSICS
REMAIN
Replay
RHEA COSTA
RHUDE
RIANI
RICE
RICH&ROYAL
RING MY BELL
RIVIERAS
RivSALT
Roeckl
ROSEMUNDE
ROSTI
ROTATE
ROYAL REPUBLIQ
RRL
S & F
Sagaform
SAINT LAURENT
SALLE PRIVEE
SAMBONET
SAMSOE & SAMSOE
Samsonite
SANTONI
SARTORIA LATORRE
SAVE THE DUCK
SCHNEIDERS
Schumacher
SCHYIA
SCOTCH AND SODA
SEDUCTIVE
SEE BY CHLOE
Seeberger
SEIDENFELT MANUFAKTUR
SEIDENSTICKER
SELF-PORTRAIT
SEMPERLEI
SENSAI
Serge Lutens
SET
SEVEN
Shiseido
SIEGFRIED RHEINLAND
Sisley
SMEG
SNURK
SÖDAHL
SOLUZIONE
Sportalm
SPORTY & RICH
SPRAYGOUND
ST. BARTH
STAND STUDIO
STAUD
STEAMERY
STEFAN BRANDT
STEFFEN SCHRAUT
STELLA MCCARTNEY
Stelton
STENSTRÖMS
STEVE MADDEN
Stone Island
STONE ISLAND SHADOW
STOP THE WATER WHILE USING ME!
STOULS
STRELLSON
STROKESMAN'S
Stuart Weitzman
STUDIO AMELIA
STUDIONOOKS
SÜDSTAR
Superga
SUPERSTREUSEL
S´Marlon
TALBOT RUNHOF
TASCHEN
TATEOSSIAN
THE BUTTIQUE
THE CUBE
THE GIFT LABEL
THE MALLOWS
THE MERCHANT OF VENICE
THE ORDINARY
THE ROW
Theory
Thierry Mugler
THOM BROWNE
THOMAS RIEMER HANDSCHUHE
TIGER OF SWEDEN
TIGHA
Timberland
TIZIANA TERENZI
TOD´S
TOM FORD
TOM FORD COSMETICS
TOMMY HILFIGER
TOMMY HILFIGER UNDERWEAR
TOMMY JEANS
TORY BURCH
TRÜFFEL-FREUNDE
UBER
UGG AUSTRALIA
Unisa
UNUETZER
VAGABOND
Valentino
VALENTINO GARAVANI
VALENTINO PARFUMS
Van Cleef & Arpels
Van Laack
Vans
VEJA
Versace
VETEMENTS
VIA MAIL BAG
VIAMERCANTI
Vic Matie
VICTORIA BECKHAM
VIKTOR & ROLF
VILEBREQUIN
VILHELM
VITRA
VOILE BLANCHE
WANDLER
WEGTER
WELLENSTEYN
Wild and Wolf
Windsor
WMF
WONDERCANDLE
WOOD WOOD
WOODWICK
Woolrich
WOOLRICH FOOTWEAR
WOUF
XD-DESIGN
XERJOFF
XOUXOU BERLIN
Y-3
YESS BELGIUM
YUZEFI
Yves Saint Laurent Beauté
Z ZEGNA
ZADIG & VOLTAIRE FRAGRANCES
Zegna
ZESPÀ, AIX-EN-PROVENCE
ZIMMERMANN
ZINDA
ZONE
mehr Marken anzeigen
weniger Marken anzeigen
You're never far from true beauty
Discover our other locations.