Breuninger
Ludwigsburg

Opening Hours
Mon-Sat: 10.00 am - 08.00 pm
Arrival and Parking
Public Transport
Station: Breuningerland
Breuninger Parkhaus parking
Free parking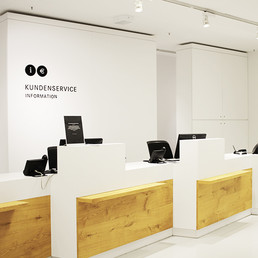 Customer Service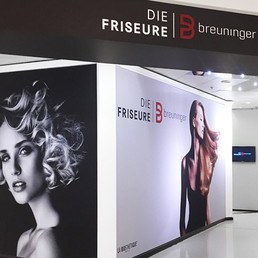 Hairdressing Salon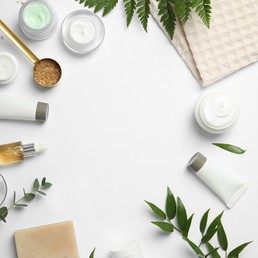 Beauty Rooms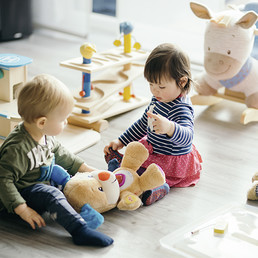 Children's room
We take your concerns seriously
We want your shopping trip with us to be an unforgettable experience.
To help ensure this, you will find personal points of contact in every store who are ready to help you with any questions or requests.
You can of course also contact our Customer Service staff by telephone or by email.
Telephone: +49 (0) 7141/304 22 12
kundenservice(at)breuninger.de
We fulfill every wish creatively and with skill.
We take time for you so we can fulfil your requirements with our creative skills. Your satisfaction is the ultimate aim of our work. Let us highlight your personality and best features by creating a completely personal look, from classic to trendy to extravagant. Precisely shaped cuts for every length of hair and styling to suit every type, whether your look is sporty, businesslike or casual – all this goes without saying.
Telephone: +49 (0) 7141/304 29 90
Feel good, look radiant
Let us pamper you from head to toe in our Beauty Rooms and enjoy a little rest and relaxation. Or come to our beauty workshops and learn about the world of beauty. You can find all the dates and information about taking part on our current beauty calendar in store.
Telephone: +49 (0) 7141/304 21 75
Children have all the play space they need here with us
We want the whole family to enjoy their visit. While you shop in peace, your children can spend the time playing under the supervision of educational specialists.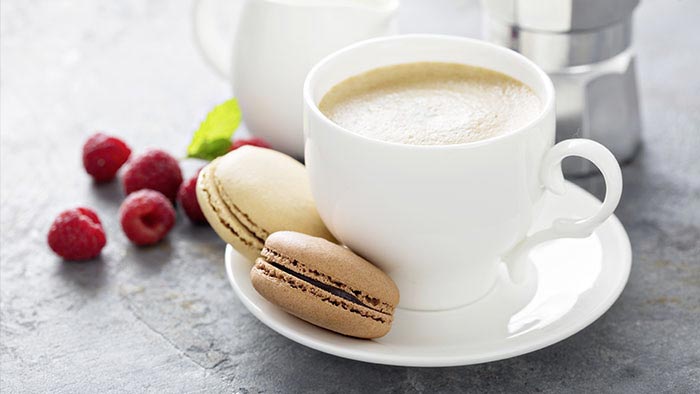 Confectionery
The finest truffle creations, tarts, cakes and pastries have been prepared lovingly by hand at Breuninger since 1951. The aim has always been to combine outstanding product ideas, superb quality and flawless service. The symbiosis of tradition and innovation is an important element of the success story that sets the Breuninger Confectioneries apart from the rest. The decisive factor for all creations here are the people who invent them, skilfully prepare them and present them in imaginative ways. Calling anyone who loves to enjoy exclusive creations with all their senses and who wants to constantly be tempted by the many variations of the Breuninger Confectionerys. Head to Stuttgart, Düsseldorf, Ludwigsburg, Sindelfingen or Freiburg – in all of these locations they offer endless gift ideas for family, friends and business partners.
A
B
C
D
E
F
G
H
I
J
K
L
M
N
O
P
R
S
T
U
V
W
X
Y
Z
ABC
ABRO
ACQUA DI PARMA
ADIDAS
ADIDAS/ORIGINALS
AEVOR
AFFENZAHN
AGL-ATTILIO GIUSTI LEOMBRUNI
Aigner
Alberto
Alessi
Angels
ANY DI
APS
Arena
ARMEDANGELS
Asa
Asics
ATIPICO
ATKINSONS
Atomic
AXEL ARIGATO
B & L
Baldessarini
BARTS
BASSETTI
BE EDGY
BECKSÖNDERGAARD
BELSTAFF
Benvenuto
BETTER RICH
BIALETTI
BIANCADI
BIOEFFECT
Biotherm
Birkenstock
BITZ
BLAUER
BLOMUS
BLOOMINGVILLE
BLUE EFFECT
Bobbi Brown
Bogner
BOOTDOC
BOSS
Boss
BOSS ATHLEISUREWEAR
BOSS CASUALWEAR
BOTTEGA VENETA FRAGRANCES
BOVIVA
Brax
Bric`s
Brooks
Broste
BRUNOTTI
BUENA VISTA
Bugatti
BURBERRY FRAGRANCES
BURLINGTON
BY MALENE BIRGER
BYREDO
C.K.
CALIDA
Calvin Klein
Calvin Klein Jeans
CALVIN KLEIN SOCKS
Cambio
CAMEL ACTIVE
CAMPAGNOLO
CANADA GOOSE
CAPSLAB
CARS JEANS
Cartier
Cartoon
CAWOE
CEP
CG
Champion
Chanel
Chantelle
Charmline
CHEEKY CHAIN MUNICH
CHLOÉ FRAGRANCES
CHRISTBORN
Cinque
Cinzia Rocca
Clarins
Clinique
Closed
Coccinelle
Codello
COLLONIL
Colmar
COLOURS & SONS
COMMA,
CONTINENTA
Copenhagen
CORDWAINER
CP-COMPANY
Creed
CYBERJAMMIES
DAILY PAPER
DAINESE
DARLING HARBOUR
Davidoff
Declare
DEHA
DERBYSTAR
Deuter
DFNS
DIDRIKSONS
Diesel
DIGEL
Dior
DKNY
DOLCE & GABBANA BEAUTY
DOPPER
Dormisette
DOUCAL´S
DOUCHEBAGS
DR. BRONNER'S
DR. HAUSCHKA
Dr. Martens
DR. NIEDERMAIER
Dressler
DRYKORN
DUNO
DYSON
E.B.Home
EB HOME
ECOALF
EFIXELLE
EIGHT & BOB
Eisbär
EISGLUT
Elan
Elbeo
ELIE SAAB
ELLESSE
EMPORIO ARMANI
EN VOGUE
ESCENTRIC MOLECULES
Esprit
ESSENZA
Estee Lauder
ESTELLA BARTLETT
Eterna
ETERNA 1863
ETON
ETRO FRAGRANCES
EVA SOLO
EWERS COLLECTION
Falke
FELINA CONTURELLE
FIFTYSEVEN BY SANETTA
FILIPPA K
FILLING PIECES
Fink
Fire & Ice
Fischer
FIVE FELLAS
FJAELL RAEVEN
Fleuresse
FLORIS VAN BOMMEL
Formesse
Fraas
FRED PERRY
FRIEDA & FREDDIES
Fuchs+Schmitt
Furla
FUSSENEGGER
FYNCH-HATTON
G-STAR
GANT
GARCIA
GET FIT
GIGA DX
Gil Bret
GIO+
GIORGIO ARMANI FRAGRANCES
Gipsy
GIRO
GOLDGARN
GOOGLZ
GOORIN BROS
GREENOMIC
GUCCI FRAGRANCES
Guerlain
GUESS
HAIR RITUEL BY SISLEY
Hanra
HANRO
HAPPY GIRLS
HAPPY SOCKS
HD COLLECTION
Head
Helena Rubinstein
Hermes
HERRLICHER
HERSCHEL
HEY HONEY
Hiltl
HÖGL
Holmenkol
HOT STUFF
HOUSE DOCTOR
HOX
HUGO
HUST & CLAIRE
Hutschenreuther
HVISK
ICEBREAKER
Intersport
Issey Miyake
ITEM M6
JACOB COHEN
Jacques Britt
Jean Paul Gaultier
JIL SANDER FRAGRANCES
JO GHOST
Jockey
Joop!
Joop!Jeans
Joy
Juvena
K&S
KAIKKIALLA
Kapten & Son
Key largo
KJUS
KOKO NOKO
Komperdell
KONGES SLOJD
L'Aventure
L'OCCITANE
La Mer
LACOSTE
Lancaster
Lancome
LARA LAUREN
LAUREN
LE CREUSET
LEANDRO LOPES
Leki
LEMON JELLY
LERROS
Levi's
LEVIS KIDS
LIEBESKIND BERLIN
LIEBLINGSSTUECK
LILIENFELS
LIND DNA
LIU JO
Lloyd
Loevenich
LONGCHAMP
LOUSY LIVIN
LOVE MOSCHINO
Lowa
Luhta
Luisa Cerano
M2BEAUTE
Mac
MAC DAYDREAM
Mac Makeup
Maerz
Magic
MALVIN
MAMMUT
Marc Aurel
MARC CAIN
MARC CAIN ADDITIONS
MARC CAIN SPORTS
MARC JACOBS
MARC JACOBS FRAGRANCES
Marc O Polo
Marie Jo
MARIMEKKO
Marlies Möller
Maryan
Mascara
Mason's
Mavi
MAX MARA WEEKEND
MAXIMO
MCM
Meindl
MEPAL
MERU
Mey
MICHAEL KORS
Milestone
MOLTON BROWN
MONARI
MONTALE PARIS
MONTBLANC
MONTI
MOONBOOT
MOOSE KNUCKLES
More & More
MOS MOSH
MOSS COPENHAGEN
MRS&HUGS
NA-KD
NAME IT
NAPAPIJRI
NARCISO RODRIGUEZ
NASENGOLD
NESTI
New balance
NEW ERA
NEW IN TOWN
Nike
NIKE ACCESSOIRES
Nina v. C.
NN07
NO.1 COMO
NORDICA
North Face
NOWADAYS
NUBIKK
NUDIE JEANS
O Neill
ODLO
OLYMP
OLYMP SIGNATURE
ON RUNNING
Only
OPUS
OSPREY
Oui
P.A.C
Paco Rabanne
PANTO
PARAJUMPERS
Passionata
PATAGONIA
PAUL
Paul Green
PAUL&SHARK
PAULA'S CHOICE
PEAK PERFORMANCE
Pepe
PERTINI
Peter Kaiser
Petit Bateau
PEUTEREY
PIERRE CARDIN
PINQPONQ
Polo Ralph Lauren
Porsche Design
Prada
PREACH
PRETTY BALLERINA
PRINCE BOWTIE
Proflax
Profuomo
Puma
R. Rossi
Ragman
Reebok
REEBOK CLASSICS
Replay
Reusch
RIANI
Ribkoff
RICH&ROYAL
RINASCIMENTO
RINO&PELLE
Roeckl
Ross
ROYAL REPUBLIQ
S & F
S.Oliver
S.OLIVER SELECTION
SALOMON
SAMSOE & SAMSOE
Samsonite
Sanetta
SANETTA KIDSWEAR
SANETTA PURE
SANSIBAR
SARTORIA LATORRE
SAVE THE DUCK
SCHIESSER
SCHNEIDERS
Schoeffel
Schott-Zwiesel
SCOTCH AND SODA
SCOTCH R'BELLE
SCOTCH SHRUNK
SEDUCTIVE
Seeberger
SEGNITZ
SEIDENFELT MANUFAKTUR
SEIDENSTICKER
SEIFENSIEDER BY LAGERHAUS
Serge Lutens
SET
Shiseido
SHORT STORIES
Sigg
Sisley
SKINY
SLOGGI
SLOKKER
SMITH
SOMEDAY
SOREL
Sportalm
Spyder
ST. BARTH
STAND STUDIO
Steiff
Stelton
STEVE MADDEN
STOP THE WATER WHILE USING ME!
STRELLSON
STROKESMAN'S
STUDIONOOKS
SUPERDRY
Superga
Susa
Swing
TED BAKER
THE GIFT LABEL
THERA-BAND
Thierry Mugler
TIFFANY FRAGRANCES
TIGER OF SWEDEN
TIGHA
Timberland
Titan
TOM FORD COSMETICS
TOMMY HILFIGER
TOMMY HILFIGER UNDERWEAR
TOMMY JEANS
Travelite
Triumph
TRÜFFEL-FREUNDE
TWIST
UGG AUSTRALIA
UNDER ARMOUR
Unisa
Uvex
V by Vera Mont
VAGABOND
VALENTINO PARFUMS
Van Laack
Vans
Vaude
VEJA
Venice Beach
Vera Mont
Versace
VIKTOR & ROLF
VILA
VINGINO
VM
VON JUNGFELD
Vossen
WELLENSTEYN
Windsor
Wolford
WOODWICK
Woolrich
WRANGLER
YANKEE CANDLE
YOGISTAR
Yves Saint Laurent Beauté
ZADIG & VOLTAIRE FRAGRANCES
Ziener
ZONE
load more brands
load less brands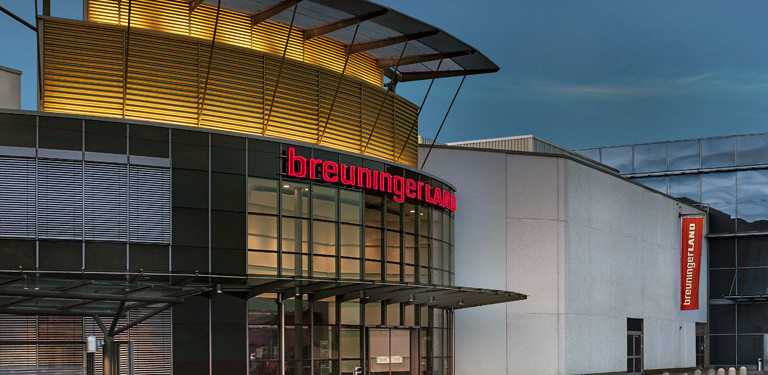 Breuningerland Ludwigsburg
In a spacious ambience you can expect more than 119 shops with an overwhelming variety of fashion, trends and accessories, cosmetics, beauty and wellness. Books and magazines and consumer electronics, design objects and beautiful things for the individual home await your perusal. With brands and labels surrounded by inviting restaurants, cafés and bars, Breuninger's becomes a sophsticated and delightful experience and destination.