BREUNINGER
Reutlingen

Openinghours
Mon-Wed: 10.00 am - 07.00 pm
Thu-Fri: 10.00 am - 08.00 pm
Sat: 10.00 am – 07.00 pm
Access and parking
Public transport
Station: Metzgerstraße
Parking garage Stadtmitte
Mauerstr. 34/1, 72764 Reutlingen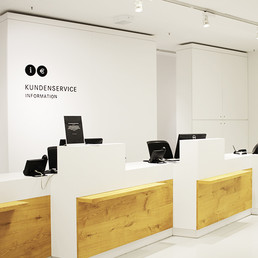 Customer Service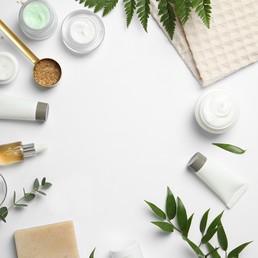 Beauty Rooms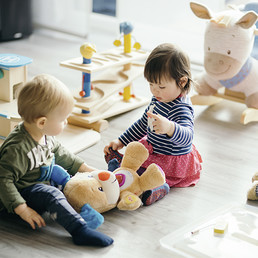 Children's room
We take your concerns seriously
We want your shopping trip with us to be an unforgettable experience.
To help ensure this, you will find personal points of contact in every store who are ready to help you with any questions or requests.
You can of course also contact our Customer Service staff by telephone or by email.
Telefphone: +49 (0) 7121/308 278 or +49 (0) 7121/308 277
Feel good, look radiant
Let us pamper you from head to toe in our Beauty Rooms and enjoy a little rest and relaxation. Or come to our beauty workshops and learn about the world of beauty. You can find all the dates and information about taking part on our current beauty calendar in store.
Telephone: +49 (0) 7121/308 154
Children have all the play space they need here with us
We want the whole family to enjoy their visit. While you shop in peace, your children can spend the time playing under the supervision of educational specialists.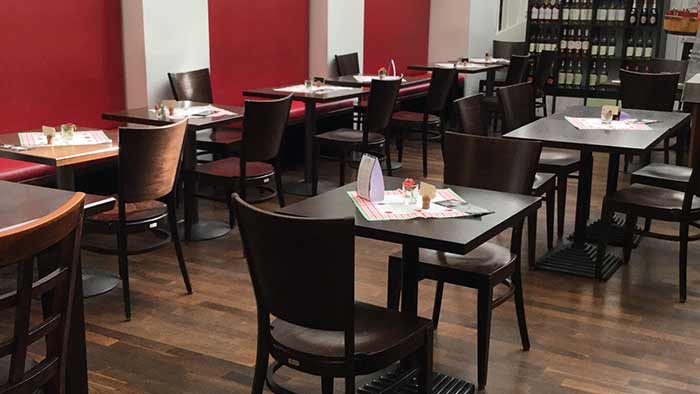 Gusto Espressobar
At Gusto in Reutlingen, homemade specialties can get your day off to a good start; or you can choose an exclusive selection of antipasti, pasta and meat dishes for lunch; or you can wake up with an espresso in between meals; and, finally, a good glass of wine in the evening with friends and colleagues is a sweet way to end your day. Let yourself be spoiled by Italian delicacies at Gusto.
A
B
C
D
E
F
G
H
I
J
K
L
M
N
O
P
Q
R
S
T
U
V
W
Y
Z
0-9
AARKE
ABRO
ACQUA DI PARMA
ADIDAS
ADIDAS/ORIGINALS
AEVOR
AFFENZAHN
Aigner
Alberto
Alessi
AMERICAN VINTAGE
ANDREA HOUSE
Angels
Arena
ARMEDANGELS
Asics
Atomic
AY KASA
B & L
BABOR
Baldessarini
BAOBAB COLLECTION
BARTS
BEAUTYSWEETIES
BELSTAFF
Benvenuto
BIANCADI
Biotherm
Birkenstock
BITZ
BLAUER
BLOOMINGVILLE
BLUE EFFECT
Bobbi Brown
BOGLIOLI
Bogner
BOOTDOC
BOSKA
BOSS
Boss
BOSS ATHLEISUREWEAR
BOSS CASUALWEAR
BOVIVA
Brax
Brooks
Broste
BRUNOTTI
BUENA VISTA
Bugatti
BURLINGTON
BY MALENE BIRGER
BYREDO
C.K.
CALIDA
Calvin Klein
Calvin Klein Jeans
CALVIN KLEIN SOCKS
Cambio
CAMEL ACTIVE
CAMPAGNOLO
CANADA GOOSE
CARS JEANS
Cartier
Cartoon
CAUDALIE
CEP
CG
Champion
Chanel
Chantelle
Charmline
CHEEKY CHAIN MUNICH
CHILLY'S
CHLOÉ FRAGRANCES
CHRISTBORN
Cinque
Clarins
Clinique
Closed
Coccinelle
Codello
COLLONIL
Colmar
COMMA,
COOKUT
Copenhagen
CORDWAINER
COSY&TRENDY
CYBERJAMMIES
DAINESE
DARLING HARBOUR
Davidoff
DEHA
DERBYSTAR
DESIGN LETTERS
Deuter
DFNS
DIDRIKSONS
Diesel
DIGEL
Dior
DOIY
DOLCE & GABBANA BEAUTY
DR. BRONNER'S
DR. HAUSCHKA
DR. KRÄMER
Dr. Martens
Dressler
DRYKORN
DT COLLECTION
DYSON
E.B.Home
EB HOME
ECOALF
Eisbär
EISGLUT
EKOBO
Elan
Elbeo
ELEVENTY
ELLESSE
ELVIO ZANON
EMPORIO ARMANI
ESCENTRIC MOLECULES
Esprit
ESSENZA
Estee Lauder
ESTELLA BARTLETT
Eterna
ETERNA 1863
ETON
EVA SOLO
EWERS COLLECTION
Falke
FELINA CONTURELLE
FIFTYSEVEN BY SANETTA
FILLING PIECES
Fink
Fire & Ice
Fischer
FJAELL RAEVEN
FLORIS VAN BOMMEL
Fraas
FRED PERRY
FRIEDA & FREDDIES
Fuchs+Schmitt
FUJIFILM
FUSSENEGGER
FYNCH-HATTON
G-STAR
GANT
GARCIA
GEFU
Gentlemen´s Hadwear
GIGA DX
Gil Bret
GINGKO
GINSTR - STUTTGART DRY GIN
GIORGIO ARMANI FRAGRANCES
Gipsy
GOLDFIELD AND BANKS
GOOGLZ
GREENOMIC
Guerlain
GUESS
HAPPY SOCKS
HAROMEX
Head
HEIMAT GIN
Hermes
HERRLICHER
Hiltl
HÖGL
Holmenkol
HOPTIMIST
HOT STUFF
HOUSE DOCTOR
HUGO
HUST & CLAIRE
HVISK
ICEBREAKER
IITTALA
INSTYTUTUM
Intersport
Issey Miyake
ITEM M6
IXXI
JACOB BADEN
JACOB COHEN
Jean Paul Gaultier
JIL SANDER FRAGRANCES
Jockey
JONATHAN ADLER
Joop!
Joop!Jeans
Joy
K&S
KARLSSON
Key largo
Kitchen Aid
KJUS
KLIPPENZIEGE
KOKO NOKO
KONGES SLOJD
Kunert
L'Aventure
La Mer
La Prairie
LABORATORIO OLFATTIVO
LACOSTE
LADELLE
Lancaster
Lancome
LAONA
LARA LAUREN
LAUREN
LE CREUSET
LEANDRO LOPES
Leki
LERROS
Levi's
LEVIS KIDS
LIEBESKIND BERLIN
LIEBLINGSSTUECK
LILIENFELS
Lloyd
Loevenich
LONGCHAMP
LOVE MOSCHINO
Lowa
LUCIE KAAS
Luhta
Luisa Cerano
LYNGBY
M2BEAUTE
Mac
MAC DAYDREAM
Mac Makeup
Maerz
Magic
Magma
MAMMUT
MARC CAIN
MARC CAIN ADDITIONS
MARC CAIN SPORTS
MARC JACOBS
Marc O Polo
Marie Jo
Mavi
MAXIMO
MAZE
MCM
Meindl
MEN'S SOCIETY
MENU
MERU
Mey
MICHAEL KORS
MICROPLANE
Milestone
MISS ETOILE
MOLTON BROWN
MONARI
MONTI
MOORER
More & More
MOS MOSH
MRS&HUGS
NA-KD
NAME IT
NAPAPIJRI
NARCISO RODRIGUEZ
NATIVE UNION
NESTI
New balance
NEW ERA
NICOLAS VAHÉ
Nike
NIKE ACCESSOIRES
Nina v. C.
NO.1 COMO
NORDICA
NORMANN COPENHAGEN
North Face
NOWADAYS
NUBIKK
ODLO
OLYMP
OLYMP SIGNATURE
ON RUNNING
Only
OPUS
OSPREY
Oui
P.A.C
PAD
PARAJUMPERS
Passionata
PAUL
Paul Green
PAULA'S CHOICE
PEAK PERFORMANCE
Pepe
PERTINI
Peter Kaiser
Petit Bateau
PEUTEREY
PIERRE CARDIN
PINTINOX
Polo Ralph Lauren
Porsche Design
Prada
PREACH
PRINTWORKS
PROCEANIS
PT01
Puma
R. Rossi
RÄDER
Ragman
Reebok
REEBOK CLASSICS
REHALL
Replay
Reusch
RIANI
Ribkoff
RICE
RICH&ROYAL
RINO&PELLE
RivSALT
Roeckl
ROSTI
ROYAL REPUBLIQ
S & F
S.Oliver
S.OLIVER SELECTION
Sagaform
SALOMON
SAMBONET
Sanetta
SANETTA KIDSWEAR
SANETTA PURE
SARTORIA LATORRE
SAVE THE DUCK
SCHIESSER
Schoeffel
SCOTCH AND SODA
SCOTCH R'BELLE
SCOTCH SHRUNK
SEIDENFELT MANUFAKTUR
SEIDENSTICKER
SEIFENSIEDER BY LAGERHAUS
Serge Lutens
SET
Shiseido
SHORT STORIES
SIEGFRIED RHEINLAND
Sigg
Sisley
SKINY
SLOGGI
SLOKKER
SMEG
SMITH
SNURK
SÖDAHL
SOMEDAY
Sportalm
Spyder
STEAMERY
Steiff
Stelton
STENSTRÖMS
STEVE MADDEN
STOP THE WATER WHILE USING ME!
STRELLSON
STROKESMAN'S
SÜDSTAR
SUPERDRY
Superga
SUPERSTREUSEL
Susa
Swing
TASCHEN
TED BAKER
Teva
THE GIFT LABEL
THERA-BAND
Thierry Mugler
TIGER OF SWEDEN
TIGHA
TOM FORD COSMETICS
TOMMY HILFIGER
TOMMY HILFIGER UNDERWEAR
TOMMY JEANS
Triumph
TRÜFFEL-FREUNDE
TWENTY SIX PEERS
TWIST
UGG AUSTRALIA
UNDER ARMOUR
Unique
Unisa
Uvex
V by Vera Mont
VAGABOND
Van Laack
Vans
Vaude
VEJA
Venice Beach
Vera Mont
VFB
VIAMERCANTI
VILA
VILIV
VINGINO
VITRA
VM
VON JUNGFELD
WEGTER
WELLENSTEYN
Windsor
WMF
Wolford
WOODWICK
Woolrich
WOUF
Wrightsock
ZADIG & VOLTAIRE FRAGRANCES
Ziener
ZONE
load more brands
load less brands
You're never far from true beauty
Discover our other locations.