As a fashion and lifestyle brand we aim to win our customers over again and again every day by serving them as a host, attracting them and inspiring them. To achieve this, we are bold and committed to finding new paths to forge together. This is what makes us a reliable and innovative company and partner for our customers and our employees.
For over one hundred years, we have been taking on responsibility as a member of society and actively helping to shape our environment. We are conscious of the impact of our actions beyond the boundaries of our company. For this reason, we engage continuously with social and environmental issues and include them in our decision-making processes. In doing so, we are guided by the traditional values of a family-owned company: trust, respect, tolerance, openness, responsibility, performance orientation and recognition.
By playing this video, YouTube may save personal data such as your IP address.
It is precisely because of these values, which are deeply rooted in the company, that we feel it is our duty to contribute to a sustainable textile and consumer goods industry. In concrete terms we have defined four fields of action that represent the vision of our sustainability strategy.
An open exchange and dialogue with our customers, employees, suppliers and partners in the community is of the utmost importance to us. That is why we would like to provide you with information about our sustainability strategy and show you what we are doing in our fields of action and what we want to achieve. Through regular contact, we stay informed about what is important to our stakeholders – and how we can adapt our strategy. As part of this process, it is important for us to be transparent when reporting the results achieved.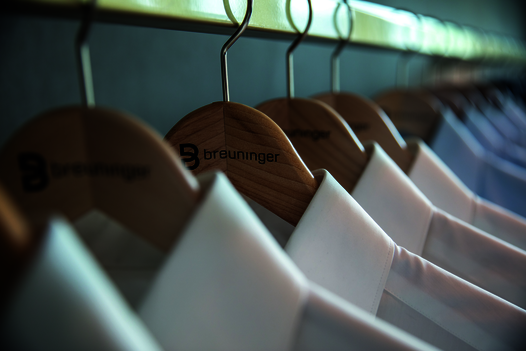 Breuninger and materials
Together with the partners in our supply chains we work hard to reduce the negative environmental and social impacts of the products and production processes.
We are also committed to promoting sustainable materials even more in the future across our entire range.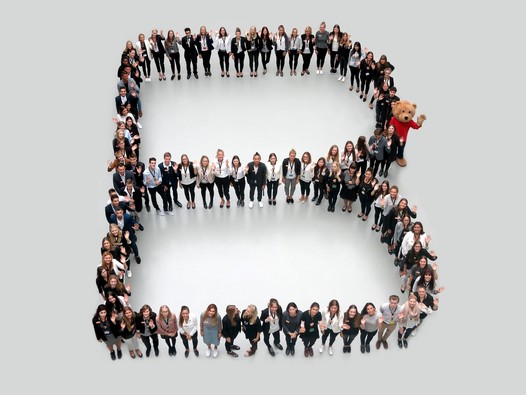 Breuninger and people
The people who work for and with Breuninger every day are the foundation of our success. Without the skills and dedication of our employees, this success would not be possible.
That is why we strive to create the best possible working environment in which our employees feel comfortable, are able to develop and are appreciated. This also applies to the people who work in our supply chain. We are therefore committed to fair working conditions and to health and safety in the companies of our business partners and suppliers.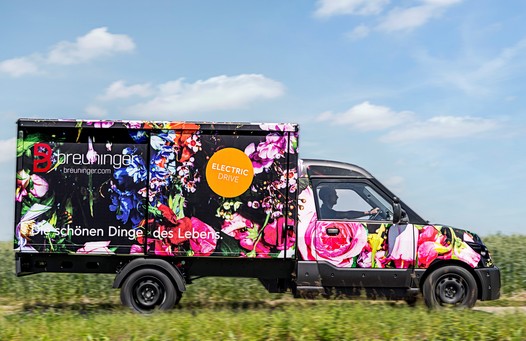 Breuninger and environment
In order to provide our customers with the product range and shopping experience they wish for – both instore and online – we need resources.
The focus here is on our energy consumption, the waste we produce, and the emissions generated by our buildings, logistics and transport. We take climate protection seriously and are therefore constantly working to reduce our harmful impact and hence to contribute to a healthier environment.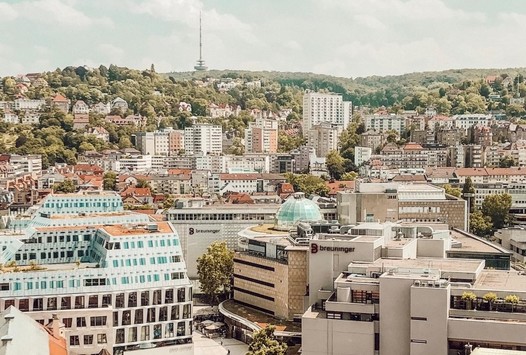 Breuninger and community
We see ourselves as part of the local community – at all our locations. We want to be a reliable partner for our immediate surroundings, a partner that strengthens society through social commitment and actively contributes to a liveable city with a high amenity value.
Which products does Breuninger label as sustainable?
Products that contribute to a sustainable textile and consumer goods industry are labelled as sustainable in our online shop. The requirement for labelling a product is certification by one of the certification standards recognised by Breuninger.
→ click here for labels overview
The labels that are valid in our company must fulfil one or more of the following sustainability criteria:

Eco-friendly production
Labels and standards that certify the resource-efficient use of materials, improved chemical management, low water consumption or reduced CO2 emissions, etc.

Fair production conditions
Labels and standards that certify compliance with social standards and human rights in the supply chain. This includes protection against forced labour, discrimination and child labour, paying fair wages, strengthening workers' rights and guaranteeing trade union freedom as well as health and safety in the workplace.

Sustainable materials
Labels and standards that certify products with sustainable cotton, organic wool, organic linen, organic viscose or organic modal etc., and include the protection of animals – especially endangered and threatened species.

Recycled materials
Labels and standards that certify the use of recycled cotton and polyester fibres, etc.
We are aware that this is a continuous process and regularly review the labels and certifications we select.
In the future we also want to label brands and products that do not have certifications, but nevertheless focus on sustainability. We are currently working on a system that reflects this commitment.
Sustainable products in the online shop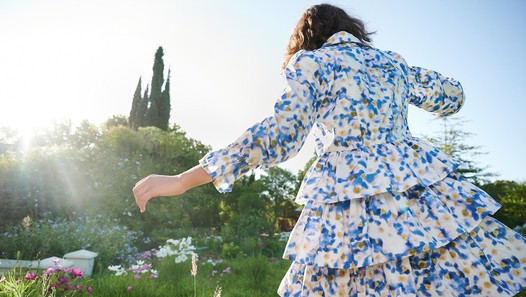 Brands for a more sustainable future
Fashionable and sustainable, ecological and fair: more and more brands have taken up the cause of sustainability in very different ways.
In our editorial, we present brands that are setting standards by using new materials, environmentally friendly processes and resource-saving working methods.
Whether they work in fashion, sport, beauty or shoes: discover our selection of sustainable brands that are committed to taking a responsible approach to nature and a greener future.
Animal welfare at Breuninger
Breuninger accepts responsibility for ensuring animal welfare and protecting biodiversity in the procurement and production of its product range. The fundamental cornerstone of our efforts is our Animal Welfare Policy, which we are continuously refining.
Sustainability at Breuninger Gastronomy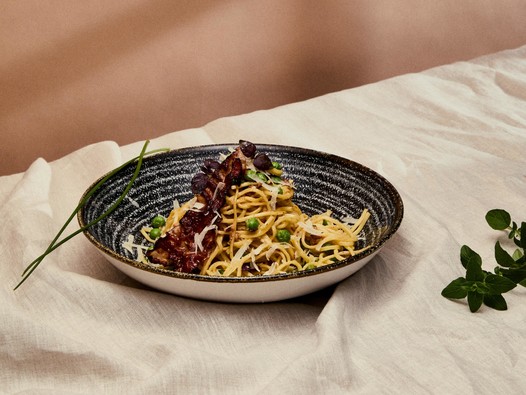 The responsible use of resources is a fundamental component of Breuninger's sustainability efforts across its entire product range. That's why we attach great importance to sustainability in our various restaurants, too.
Responsible, effective planning of food use is our highest priority. We prevent food waste through effective planning and flexible adaptation of our menus.
Furthermore, aspects such as locally sourced ingredients, seasonality, long-term co-operation with suppliers and in-house production play a particularly important role.
Sustainability at Breuninger Beauty
We work hand in hand with our partners to also improve our perfumeries' sustainable aspects.
Accordingly, the number of vegan products in our beauty range is steadily growing. As a part of this, we are increasing our use of naturally sourced ingredients. Products labelled "sustainable" comply with strict certifications and are subject to transparent certification monitoring.
Within the beauty industry, packaging also plays an important role. Packaging is usually unavoidable for hygiene reasons. However, to save resources and minimise waste, we promote recycled and recyclable packaging.
We also want to pay more attention to the subject of animal welfare in future. We want to help protect animals by strictly excluding certain materials and holding our business partners to stringent standards. That's why we have made it our goal to completely exclude shark oil from our product range by the end of 2021. In addition, all our makeup brushes and lashes are fur-free.
Contact
How can we help you?
We only want the best for our customers, that's why your questions and comments are so important to us!
A variety of questions pile up on a regular basis. So that you can find information quickly and easily, we have compiled some of our most frequently asked questions below.
If you have any questions that are not answered by the FAQs, then please do get in touch.
You can contact us here and we will get back to you as soon as possible.
Here you will find answers to frequently asked questions.
Does Breuninger have sustainable brands in its range?
Breuninger continuously addresses social and ecological issues and incorporates them into its (product range) decision-making process. At Breuninger, sustainable products are labelled at item level, not at brand level. Whilst this approach requires more work, it allows us to ensure that we can tansparently communicate our stringent product requirements.
What criteria does Breuninger use to label sustainable products?
We are committed to transparency and trustworthiness. We have therefore decided to label sustainable products based on strong and meaningful certifications that are awarded independently of Breuninger. A detailed overview can be found here.
How can I identify sustainable products at Breuninger?
Both in our online shop and on our sales floors in-store, you can identify sustainable products by their labelling. In the online shop, these products are marked with a sustainability flag in the top left corner of the product image. In our stores, uniformly designed display rails and product displays will indicate the sustainability of a product. Our trained sales staff will also be happy to advise you.
Is a product with a sustainability label really sustainable?
Products labelled as sustainable by Breuninger comply with at least one of the sustainability certifications that we classify as relevant. Some labels only look at a part of the production and supply chains concerned. Nevertheless, in our opinion, these certified products stand out for their efforts to make a sustainable difference.
What does Breuninger's social commitment look like?
Breuninger sees itself as part of the local community – at all of its locations. We want to be a reliable partner for our immediate surroundings, a partner that strengthens society through social commitment. As a corporate citizen, we support various community foundations at some of our locations with expertise, communication, human resources and also provide financial support. We also support a large number of social and cultural organisations.
Does Breuninger publish a sustainability report?
No. Breuninger is under no legal obligation to report on non-financial topics. Needless to say, we continuously consider the impact of our actions on the environment and society, and pool the resources available to us when implementing sustainability measures.
Is Breuninger committed to animal welfare?
Yes, we care deeply about animal welfare and conservation. We are conscious of the responsibility that we share with the fashion industry to ensure animal welfare and to protect biodiversity in the supply chain when procuring animal derived materials. As well as participating in the international "Fur-Free Retailer" program, we ensure the humane treatment of animals through our Animal Welfare Policy. With this policy, we exclude the use of highly critical animal derived materials, promote the use of alternative materials, where possible, and ensure that minimum welfare standards are met for all other non-textile materials of animal origin. For example, we reject materials obtained through live plucking – as well as the use of angora wool, fur or exotic leather. Breuninger has also set itself strict goals to reduce the use of animal derived materials that are sourced from sheep using the practice of mulesing.
Why is Breuninger a member of the Fur Free Retailer programme and what does it stand for?
By joining the Fur Free Retailer programme, we want to make an important contribution to responsible and sustainable consumer behaviour. Breuninger therefore advocates an end to the breeding and killing of animals for fur. The Fur Free Retailer programme is an initiative of the Fur Free Alliance (FFA), helping customers to find fashion items that are guaranteed to be free of fur.
Does Breuninger have a Code of Conduct?
To minimise ecological and social risks in our supply chain, we have created a Code of Conduct for our business relationships. By specifying this Code of Conduct, Breuninger has set non-negotiable minimum standards that serve as the basis for all future deliveries. The Code of Conduct applies to social, ecological and ethical aspects of the supply chain and is based on national laws and regulations as well as international conventions. Our contractual partners are obligated to fulfil the requirements of the Code of Conduct and to make every effort to oblige their subcontractors contractually to do the same.
Is Breuninger a responsible employer?
We are proud to have created a work environment where our employees feel at ease, have opportunities for professional development and are treated with respect. As an employer, Breuninger attaches great importance to equal treatment and employee appreciation. Accordingly, opportunities for training and further training are an important part of our DNA. Our targeted Talent Management Programs promote the individual strengths of our workforce.