Stuttgart
Flagship-Store










Opening Hours
Mon-Sat: 10.00 am - 08.00 pm
Special opening hours:
Arrival and Parking
Public Transport
Station: U-Bahn and bus: Rathaus; S-Bahn: Stadtmitte
Breuninger Parkhaus parking
Entry via: Esslinger Str. 1, 70182 Stuttgart
Mon-Sat: 06.00 am - 08.30 pm
Closed on Sundays and public holidays
DOQU parking garage
Holzstr. 21, 70173 Stuttgart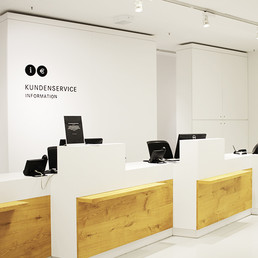 Customer Service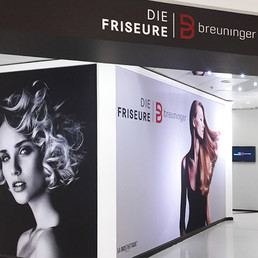 Hairdressing salon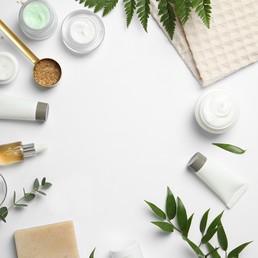 Beauty Rooms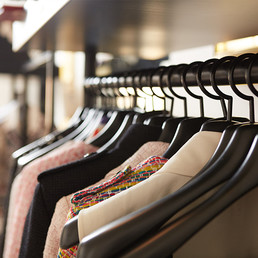 Cloakroom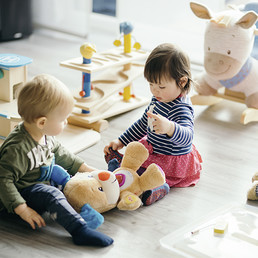 Children's room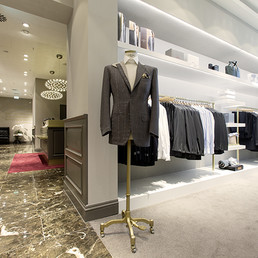 Bespoke Tailors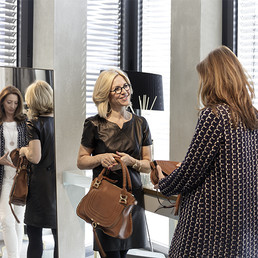 Special Service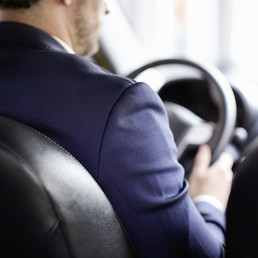 Shuttle Service
We take your concerns seriously
We want your shopping trip with us to be an unforgettable experience.
To help ensure this, you will find personal points of contact in every store who are ready to help you with any questions or requests.
You can of course also contact our Customer Service staff by telephone or by email.
Telephone: +49 (0) 711/211 20 00
We fulfill every wish creatively and with skill.
We take time for you so we can fulfil your requirements with our creative skills. Your satisfaction is the ultimate aim of our work. Let us highlight your personality and best features by creating a completely personal look, from classic to trendy to extravagant. Precisely shaped cuts for every length of hair and styling to suit every type, whether your look is sporty, businesslike or casual – all this goes without saying.
Telephone: +49 (0) 711/211 19 90
Feel good, look radiant
Let us pamper you from head to toe in our Beauty Rooms and enjoy a little rest and relaxation. Or come to our beauty workshops and learn about the world of beauty. You can find all the dates and information about taking part on our current beauty calendar in store.
Telephone: +49 (0) 711/211 34 72
You are welcome to leave your coat with us.
Part of the ambience of a good restaurant or the theatre is created by leaving jackets and coats in the cloakroom. This is the case at Breuninger too. We are also happy to look after your Breuninger purchases.
Please note, however, that we cannot accept any travel luggage, backpacks, handbags or cases.
Children have all the play space they need here with us
We want the whole family to enjoy their visit. While you shop in peace, your children can spend the time playing under the supervision of educational specialists.
3rd floor
Telephone: +49 (0) 711/211 15 58
Your wish is our command
Breuninger is the only department store in Europe with its own Bespoke Tailoring Department for ladies and gents. And we alone have something that even the best designers in the world do not have: your measurements.
Fine tailoring: Each fold in the right place. Every edge made with precision. At the Breuninger Bespoke Tailoring Department in Stuttgart, you can fulfill your dream of menswear that is cut, using every means in the trade, to fit your own body. Each part is hand-cut by our experienced master tailors and processed carefully through countless work steps.
Made-to-measure clothing: Maximum wearing comfort thanks to individually tailored clothing. Browse the collections of our made-to-measure designers E. Zegna, Scabal, Regent or Eduard Dressler and select your preferred basic model. This will then be altered by the maker in line with your personal measurements and specific wishes. Ideal additions to your tailored suit might include a perfectly cut made-to-measure shirt by E. Zegna, Artigiano or van Laack and a made-to-measure tie from E. Zegna.
Made-to-measure womenswear: An exclusive offering that perfectly underlines our company's high standards. Delight in business and city clothing cut from your favourite fabric for the perfect fit. Including high-class business wear, such as modern blouses, from Matteo Dosso.
And why not admire our fine made-to-measure cashmere knitwear for ladies and gents from the renowned brand Corte di Kel?
For further information or to book an appointment, simply give us a call.
Telephone: +49 (0) 711/211 14 97
Short on time? Let it be our gift to you
Do you have a long wish-list but not much time? Want to stay on trend without having to spend ages in the fitting room? Have you got lots of ideas but nobody to advise you? Our Breuninger Special Service team will find the outfit that suits you best.
Telephone: +49 (0) 711/211 18 90
Arrive in style
To make your shopping experience at Breuninger even more enjoyable, we have arranged the Breuninger Shuttle Service for you. We bring you to our flagship store in Stuttgart for an extended shopping trip and then take you home again afterwards.
The Breuninger Shuttle Service is exclusive and free of charge for you. Call or email us – we look forward to hearing from you.
A
B
C
D
E
F
G
H
I
J
K
L
M
N
O
P
Q
R
S
T
U
V
W
X
Y
Z
0-9
A COLD WALL
A SIMPLE MESS
AARKE
ABC
ABRO
ACQUA DI PARMA
ADIDAS
ADIDAS / STELLA
ADIDAS/ORIGINALS
ADRIANO GOLDSCHMIED
AERIN FRAGRANCES
AEVOR
AEYDE
AFFENZAHN
AGL-ATTILIO GIUSTI LEOMBRUNI
Agnona
Aigner
AIRFORCE
Alberto
ALDO
Alessi
ALEXANDER MC QUEEN
ALLDOCK
ALLUDE
ALPHA TAURI
AM-DESIGN
AMERICAN VINTAGE
AMIRI
AMOUAGE
AMSEL
ANDREA HOUSE
Angels
ANINE BING
ANNEMARIE BÖRLIND
ANNICK GOUTAL
ANY DI
APASIONADA
APS
AQUANOVA
AQUAZZURA
ARC TERYX
ARMANI COSMETICS
ARMEDANGELS
ARTE OLFATTO
Artebene
Artigiano
Arzberg
Asa
ASH
Asics
ATELIER COLOGNE
ATIPICO
ATKINSONS
Atomic
ATP ATELIER
AU MAISON
AUGUSTINUS BADER
AVEDA
AVOLT
AXEL ARIGATO
AY KASA
AYTM
AZTECH MOUNTAIN
B & L
BABOR
Baldessarini
BALENCIAGA
BALLY
BALMAIN
BALR
BAOBAB COLLECTION
BARBOUR
BARTS
BASSETTI
BAUM UND PFERDGARTEN
BE EDGY
BEAUTYBLENDER
BECKSÖNDERGAARD
BELSTAFF
BENEFIT
Benvenuto
Berwin u. Wolff
BETTER RICH
Betty Barclay
BIALETTI
BIANCADI
BIG GREEN EGG
BIGSO BOX OF SWEDEN
BILLIEBLUSH
BILLIONAIRE BOYS CLUB
BIOEFFECT
Biotherm
Birkenstock
BIRKENSTOCK COSMETICS
BITZ
BLAUER
BLOMUS
BLONDE NO. 8
BLOOMINGVILLE
BLUE EFFECT
BLUEBELLA
Bobbi Brown
BOGLIOLI
Bogner
Boltze Bazar
BOND NO. 9
BOOTDOC
BOSKA
BOSS
Boss
BOSS ATHLEISUREWEAR
BOSS CASUALWEAR
BOSS COLLECTION
BOTTEGA VENETA FRAGRANCES
BOUCHERON
BOVIVA
BOYY
Brax
Bric`s
BRONX
Brooks
Broste
BRUNOTTI
BUAH
BUENA VISTA
Bugatti
BULLBOXER
Burberry
BURBERRY FRAGRANCES
BURLINGTON
BV PARCO PALLADIANO
Bvlgari
BY FAR
BY LASSEN
BY MALENE BIRGER
BYNACHT
BYREDO
C.K.
CALIDA
Calvin Klein
Calvin Klein Jeans
CALVIN KLEIN SOCKS
Cambio
CAMPAGNOLO
Camper
CANADA GOOSE
CANDICE COOPER
CAPO
CAPSLAB
Caran d' Ache
Carner Barcelona
CARS JEANS
Cartier
Cartoon
CARUSO
CASALL
CASCO INTERNATIONAL
CASHMERE DOC
CAWOE
Celine
Centa-Star
CEP
CF BY CHRISTIAN FISCHBACHER
CG
Champion
Chanel
CHANEL LES EXCLUSIFS
CHANTAL THOMASS
Chantelle
CHARLOTTE CHESNAIS
CHARLOTTE TILBURY
Charmline
CHEEKY CHAIN MUNICH
CHILLY'S
CHLOE
CHLOÉ FRAGRANCES
CHRISTBORN
CHRISTIAN LOUBOUTIN
CHURCH
Cilio
Cinque
Cinzia Rocca
CIRCOLO 1901
CITIZENS OF HUMANITY
Clarins
CLEAN
Clinique
Closed
Coccinelle
COCOVERO
Codello
COLLONIL
Colmar
COLORS OF CALIFORNIA
COLOURS & SONS
Columbia
COMMA,
COMME DES GARCONS
CONTIGO
CONTINENTA
Converse
COOEE DESIGN
COOKUT
Copenhagen
COR MULDER
CORDWAINER
COSY&TRENDY
COUNTRY LINE
COVERS & CO
CP-COMPANY
CRAGHOPPERS
Creed
CROSLEY
Cucinelli
CULTI
CURREX
CYBERJAMMIES
D.A.T.E.
DADO SENS
DAILY PAPER
DAINESE
DARLING HARBOUR
Davidoff
DE MELLIER
Declare
DECOSTAR
DEHA
DENHAM
DERBYSTAR
DERMALOGICA
DESIGN HOUSE STOCKHOLM
DESIGN LETTERS
DESOTO
Deuter
DFNS
Dibbern
DIDRIKSONS
Diesel
DIGEL
Dior
DIOR BACKSTAGE
DIPTYQUE
DISTRETTO 12
DKNY
DOCTOR DUVE
DOIY
Dolce & Gabbana
DOLCE & GABBANA BEAUTY
DOLOMITE
DONDUP
Donna Carolina
DOPPER
Dormisette
DOTTIR
DOUCAL´S
DOUCHEBAGS
DR. BARBARA STURM
DR. BRONNER'S
DR. HAUSCHKA
DR. KRÄMER
Dr. Martens
DR. NIEDERMAIER
DR. VRANJES
Dressler
DROLE DE MONSIEUR
DRYKORN
DSQUARED2
DT COLLECTION
DUNO
DYSON
E.B.Home
EA7
Eastpak
EB HOME
ECCO
ECOALF
ECOFFEECUP
Edelmann
EDG
EDITION MONIER
EDITIONS DE PARFUMS FREDERIC MALLE
EDUARDS GIN
EÉRA
EFIXELLE
EIGHT & BOB
Eisbär
EISGLUT
EKOBO
Elan
Elbeo
ELBSAND
ELEVENTY
ELHANATI
ELIAS RUMELIS (ER-DENIM)
ELIE SAAB
ELLA K PARFUMS PARIS
ELLEME
ELLESSE
ELVINE
ELVIO ZANON
EMANUEL BERG
EMPORIO ARMANI
EN VOGUE
ENGELS KERZEN
EQUA
Escada
Escada Sport
ESCENTRIC MOLECULES
Esprit
ESSENTIEL ANTWERP
ESSENZA
Estee Lauder
Estella
ESTELLA BARTLETT
Eterna
ETERNA 1863
ETON
Etro
ETRO FRAGRANCES
EVA SOLO
EWERS COLLECTION
Faber Castell
FABIANA FILIPPI WHITE
FABIO RUSCONI
Falke
FEDELI
FELINA CONTURELLE
Fendi
Ferragamo
FIFTYSEVEN BY SANETTA
FILIPPA K
FILLING PIECES
Filofax
FINAMORE 1925
Fink
Fire & Ice
Fischbacher
Fischer
FIVE FELLAS
FJAELL RAEVEN
FLATTERED
Fleuresse
FLOER
FLOREX
FLORIS VAN BOMMEL
FOR ALL MANKIND
FORGE DE LAGUIOLE
Formesse
Fraas
FRAME DENIM
FRED PERRY
FRENZLAUER
FRIEDA & FREDDIES
FRITZ HANSEN
FTC
Fuchs+Schmitt
FUJIFILM
FUNKTION SCHNITT
Furla
FUSSENEGGER
FYNCH-HATTON
G-STAR
GANNI
GANT
GARCIA
GEFU
Gentlemen´s Hadwear
GEOX
GET FIT
GFTD.
GIANVITO ROSSI
GIESSWEIN
Gift Company
GIGA DX
Gil Bret
GINGKO
GINNIGRA
GINSTR - STUTTGART DRY GIN
GIO+
GIORGIO ARMANI FRAGRANCES
Gipsy
GIRAFFITI
GIRO
GIVENCHY
GIVENCHY BEAUTY
GOKI
GOLDBERGH
GOLDEN GOOSE DELUXE BRAND
GOLDFIELD AND BANKS
GOLDGARN
GOOGLZ
GOORIN BROS
GORE RUNNING WEAR
GRACCIOZA
GRACE
Graf v. Faber
GREENOMIC
GUCCI
GUCCI FRAGRANCES
Guerlain
GUESS
Guiseppe Zanotti
GU_DE
HAAN
HACKETT LONDON
HAIR RITUEL BY SISLEY
Hammerschmid
HAN KJOBENHAVN
Hanra
HANRO
HAPPY GIRLS
HAPPY SOCKS
HAROMEX
HARRIS WHARF
HD COLLECTION
Head
HEBE STUDIO
HEIMAT GIN
Helena Rubinstein
Helmut Lang
HEMISPHERE
Hermes
HERMES CARRE
HERMES MAKEUP
HERNO
HERON PRESTON
HERRLICHER
HERSCHEL
HERZENSANGELEGENHEIT
HESTRA
HEY HONEY
Hiltl
HKLIVING
HOBBS
Hogan
HÖGL
Holmenkol
HOLZWEILER
HOPTIMIST
HORIZN STUDIOS
HOT STUFF
HOUSE DOCTOR
HOX
HÜBSCH
HUGO
HUNTER
HUST & CLAIRE
Hutschenreuther
HVISK
ICEBREAKER
ICEPEAK
IITTALA
IMPLICITE
INGE-GLAS
INSTYTUTUM
INUIKII
INVISIBOBBLE
Iris von Arnim
IROHA
ISABEL MARANT
ISABEL MARANT ETOILE
Issey Miyake
ITEM M6
IXXI
J BRAND
J. LINDEBERG
J.F. SCHWARZLOSE BERLIN
JACOB BADEN
JACOB COHEN
Jacques Britt
Jean Paul Gaultier
Jet Set
JIL SANDER FRAGRANCES
JIMMY CHOO
JO GHOST
JO MALONE
Jockey
JOHN ELLIOTT
JOHN SMEDLEY
JONATHAN ADLER
Joop!
Joop!Jeans
Joseph
JOSEPHINE & CO.
Joy
JULIETTE HAS AN GUN
JUNIQUE
JUST SPICES
Juvena
JUVIA
K&S
KÄHLER
KAI SOLINGER
KAIKKIALLA
Kaiser
Kapten & Son
KARE
KARL LAGERFELD KIDS
KARLSSON
KARTELL
KASSL
KAY BOJESEN
Kenzo
Key largo
KIEHL´S
KILIAN
KISS ME KITCHEN
Kitchen Aid
KJUS
KLAR
KLIPPENZIEGE
KNALLE
KOKO NOKO
Komperdell
KONGES SLOJD
KPM
KRAKATAU
KRUEGER DIRNDL
Kunert
KURT GEIGER
KUSMI TEA
L'Aventure
L'OCCITANE
La Mer
La Perla
La Prairie
LACOSTE
LADELLE
LALIQUE
Lamy
Lancaster
Lancome
LAONA
LARA LAUREN
LAUREL
LAUREN
LE CHAT
LE CREUSET
LEANDRO LOPES
Leki
LEMON JELLY
LENGLING MUNICH
Levi's
LEVIS KIDS
LEVI´S MADE & CRAFTED
LIEBESKIND BERLIN
LIEBLINGSSTUECK
LILIENFELS
LIND DNA
LIU JO
Lloyd
Loevenich
Loewe
LOEWE PERFUMES
LONGCHAMP
LOQI
LOUSY LIVIN
LOVE MOSCHINO
Love Stories
Lowa
LUCIE KAAS
Luhta
LUHTA HOME
Luisa Cerano
LUSANA
LYNGBY
M2BEAUTE
Mac
MAC DAYDREAM
Mac Makeup
MACKAGE
Maerz
Magic
MAGICSTRIPES
Magma
MAGNANNI
MAISON BERGER
MAISON FRANCIS KURKDJIAN
MAISON GUERLAIN
MAISON KITSUNE
MALA ALISHA
MALVIN
MAMMUT
MANCERA
MANDALA
MANOKHI
MANZONI 24
Marc Aurel
MARC CAIN
MARC CAIN ADDITIONS
MARC CAIN SPORTS
MARC JACOBS
MARC JACOBS FRAGRANCES
Marc O Polo
MARC O´POLO DENIM
MARCELO BURLON
MARCMARCS
Marie Jo
MARIMEKKO
Marlies Möller
MARMAR
Mascara
Mason's
Mavi
MAX & CO.
MAX MARA STUDIO
MAX MARA WEEKEND
MAXIMO
MAZE
MCM
Meindl
Melvin & Hamilton
MEMO
MEN'S SOCIETY
MENU
MEPAL
MERAKI
MERU
METTE DITMER
Mey
MICHAEL KORS
MICROPLANE
Milestone
MILKXSODA
MILLEFIORI
MINIRODINI
MISS ETOILE
MIZENSIR
MM FRAGRANCES
MOLESKIN
MOLTON BROWN
MONARI
MONBENTO
Moncler
MONCLER ENFANT
MONCLER GENIUS
MONCLER GRENOBLE
MONOGRAPH
MONTALE PARIS
MONTBLANC
MONTI
MOONBOOT
MOORER
MOOSE KNUCKLES
More & More
MOS MOSH
MOSCHINO KIDS
MOSS COPENHAGEN
MOTHER
MOU
MOX
MRS&HUGS
MSGM KIDS
MUNDART Kaiserstuhl Dry Gin
MUUTO
MY JEWELLERY
MYKKE HOFMANN
MYTHS
NA-KD
NACHTMANN
NAILMATIC
NAME IT
NANUSHKA
NAPAPIJRI
NARCISO RODRIGUEZ
NASENGOLD
NASOMATTO
NATIVE UNION
NATURES COLLECTION
NESTI
New balance
NEW ERA
NEW IN TOWN
NICOLAS VAHÉ
Nike
NIKE ACCESSOIRES
Nina v. C.
NN07
NO CLAIM
NO.1 COMO
NOA NOA MINIATURE
NORDAL
NORDICA
NORMANN COPENHAGEN
NORR
North Face
NORTON
NOWADAYS
NUBIKK
NUDIE JEANS
NUXE
O Neill
ODLO
OFF-WHITE C/O VIRGIL ABLOH
OFFICINE CREATIVE
OLFACTIVE STUDIO
OLVI´S
OLYMP
OLYMP SIGNATURE
OMOROVICZA
ON RUNNING
ONE MORE STORY
Only
OPENING CEREMONY
OPUS
Origins
ORLEBAR BROWN
OSPREY
OSTARRICHI KLEIDERMANUFAKTUR
Oui
P.A.C
P.J.SALVAGE
Paco Rabanne
PAD
PAIGE
PALM ANGELS
PANTO
PARAJUMPERS
PARFUMS DE MARLY
PARIS TEXAS
Passionata
PATAGONIA
PATRIZIO DOLCI
PAUL
Paul Green
PAUL&SHARK
PAULA'S CHOICE
Payot
PEAK PERFORMANCE
Pen Hali Gon
PENHALIGONS PORTRAITS
Pepe
PERFECT MOMENT
PERTINI
Peserico
PETER BASLER
Peter Kaiser
Petit Bateau
PETIT BY SOFIE SCHNOOR
PEUGEOT
PEUTEREY
PHASE EIGHT
PHILIPPE MODEL
PHILIPPE MODEL PARIS
PHILLY & PHILL
PHILO
PICHLER
PICTURE
PIERRE CARDIN
PIERRE GUILLAUME
PINKO
PINQPONQ
PINTINOX
PLEASE WAIT TO BE SEATED
PLOMO O PLATA
Polo Ralph Lauren
Porsche Design
Prada
PREACH
PRETTY BALLERINA
PRIME SHOES
PRINCE BOWTIE
PRINCESS GOES HOLLYWOOD
PRINTWORKS
PRO FUMUM ROMA
PROCEANIS
Proflax
Profuomo
PT01
Puma
PURE
R. Rossi
RÄDER
Ragman
RALPH LAUREN COLLECTION
RALPH LAUREN GOLF
RAS
Reebok
REEBOK CLASSICS
Reisenthel
REMAIN
Repeat
Replay
Reusch
Rhomtuft
RHUDE
RIANI
Ribkoff
RICE
RICH&ROYAL
Riedel
RINASCIMENTO
RING MY BELL
RINO&PELLE
RITUALS
RIVIERAS
RivSALT
RLX RALPH LAUREN
ROBBE + BERKING
Roeckl
ROEHNISCH
RON DORFF
ROSEMUNDE
Rosenthal
Ross
ROSTI
ROTATE
ROYAL REPUBLIQ
S & F
S.Oliver
S.OLIVER SELECTION
Sagaform
SAINT LAURENT
SAINT-LOUIS
SALLE PRIVEE
SALOMON
SALZEN
SAMBONET
SAMSOE & SAMSOE
Samsonite
Sanetta
SANETTA KIDSWEAR
SANETTA PURE
SANSIBAR
SANTONI
SARTORIA LATORRE
SAVE THE DUCK
SCHIESSER
SCHLOSSBERG
SCHNEIDERS
Schoeffel
Schott-Zwiesel
Schumacher
SCOTCH AND SODA
SCOTCH R'BELLE
SCOTCH SHRUNK
SCOTT
SCREWPULL
SEDUCTIVE
SEE BY CHLOE
Seeberger
SEGNITZ
SEIDENFELT MANUFAKTUR
SEIDENSTICKER
SEIFENSIEDER BY LAGERHAUS
SELETTI
SELF-PORTRAIT
SENSAI
SERAX
Serge Lutens
SET
SEVEN
Shiseido
SHORT STORIES
SIEGFRIED RHEINLAND
Sigg
SILIT
Simone Perele
SIMPLEHUMAN
Sisley
SKANDINAVISK
SKINY
SLOGGI
SLOKKER
SMEG
SMITH
SNURK
SÖDAHL
SOEDER*
SOMEDAY
SOREL
SPANX
SPIETH&WENSKY
Sportalm
Spring
Spyder
ST. BARTH
STAND STUDIO
STATE OF ELEVENATE
STAUD
STEAMERY
STEFAN BRANDT
STEFFEN SCHRAUT
Steiff
STELLA MCCARTNEY
Stelton
STENSTRÖMS
STEVE MADDEN
STINE GOYA
Stone Island
STONE ISLAND JUNIOR
STONE ISLAND SHADOW
STOP THE WATER WHILE USING ME!
STOULS
STRELLSON
Strenesse
STROKESMAN'S
Stuart Weitzman
STUDIO AMELIA
STUDIONOOKS
STURLINI
STYLE ICON
SÜDSTAR
SUNNYLIFE
SUPERDRY
Superga
SUPERSTREUSEL
Susa
Swing
S´Marlon
TAILOR HOFF
TALBOT RUNHOF
TANGLE TEEZER
TASCHEN
TAURUS
TED BAKER
TERMINIISTERIET
Teva
THE CHEMISTRY BRAND
THE GIFT LABEL
THE MERCHANT OF VENICE
THE ORDINARY
THERA-BAND
Thierry Mugler
Thomas
THOMAS RIEMER HANDSCHUHE
TIFFANY FRAGRANCES
TIGER OF SWEDEN
TIGHA
TILLY SVEAAS
Timberland
Titan
TIZIANA TERENZI
TOD´S
TOM DIXON
TOM FORD
TOM FORD COSMETICS
TOMMY HILFIGER
TOMMY HILFIGER KIDS SHOES
TOMMY HILFIGER UNDERWEAR
TOMMY JEANS
TONI SAILER
TORY BURCH
Triumph
Troika
Truba
TRUE MOTION
TRUE RELIGION
TRÜFFEL-FREUNDE
TWIST
UBER
UGG AUSTRALIA
UMBRA
UNDER ARMOUR
Unique
Unisa
UNUETZER
Uvex
UYN
V by Vera Mont
VAGABOND
Valentino
VALENTINO GARAVANI
VALENTINO PARFUMS
VALENTINO RED
Van Cleef & Arpels
Van Laack
Vans
Vaude
VEJA
Venice Beach
Vera Mont
Versace
VETEMENTS
VFB
VIA MAIL BAG
VIAMERCANTI
Vic Matie
VICTORIA BECKHAM
VICTORIAN
VICTORINOX
VIKTOR & ROLF
VILA
VILEBREQUIN
VILHELM
VILIV
Villeroy & Boch
VINCE
VINGINO
VITRA
VM
VOILE BLANCHE
VOLUSPA
VON JUNGFELD
Vossen
WACKELWASSER
WANDLER
WEGTER
WELLENSTEYN
WERKSTATT:MUENCHEN
Weseta
WEYERSBERG
WHEAT
WHITE LABEL
WILVORST
Windsor
WMF
Wolford
WOOD WOOD
WOODWICK
Woolrich
WOOLRICH FOOTWEAR
WOUF
WRANGLER
Wrightsock
Y-3
YESS BELGIUM
YOGISTAR
YUZEFI
Yves Saint Laurent Beauté
Z ZEGNA
ZADIG & VOLTAIRE FRAGRANCES
ZAÍDA
Zegna
ZESPÀ, AIX-EN-PROVENCE
Ziener
ZIMMERLI OF SWITZERLAND
ZINDA
Zoeppritz
ZONE
ZWILLING
032C
24BOTTLES
27 87
360CASHMERE
8848 ALTITUDE
mehr Marken anzeigen
weniger Marken anzeigen
You're never far from true beauty
Discover our other locations.