BREUNINGER
Leipzig

Opening Hours
Mon - Sat: 10.00 am – 08.00 pm
Arrival and Parking
Public Transport
Station: Markt
Marktgalerie underground parking
Thomasgasse 2, 04109 Leipzig
Mon-Sun: 06.00 am - 11.00 pm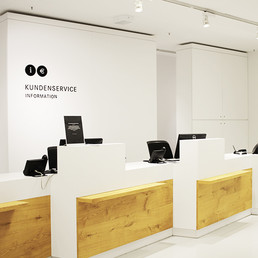 Customer Service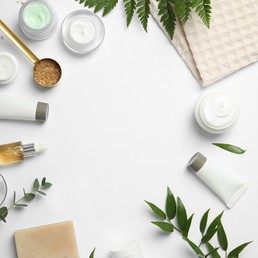 Beauty Rooms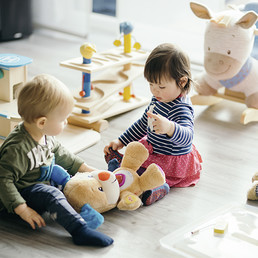 Children's room
We take your concerns seriously
We want your shopping trip with us to be an unforgettable experience.
To help ensure this, you will find personal points of contact in every store who are ready to help you with any questions or requests.
You can of course also contact our Customer Service staff by telephone or by email.
Telephone: +49 (0) 341/243 91 61
Feel good, look radiant
Let us pamper you from head to toe in our Beauty Rooms and enjoy a little rest and relaxation. Or come to our beauty workshops and learn about the world of beauty. You can find all the dates and information about taking part on our current beauty calendar in store.
Telephone: +49 (0) 341/243 93 70
Children have all the play space they need here with us
We want the whole family to enjoy their visit. While you shop in peace, your children can spend the time playing under the supervision of educational specialists.
A
B
C
D
E
F
G
H
I
J
K
L
M
N
O
P
R
S
T
U
V
W
X
Z
0-9
AARKE
ABRO
ACQUA DI PARMA
ADIDAS
ADIDAS/ORIGINALS
AERIN FRAGRANCES
AFFENZAHN
AGL-ATTILIO GIUSTI LEOMBRUNI
Aigner
Alberto
Alessi
ALEX SIMONE
ALEXANDER MC QUEEN
ALPHA TAURI
AM-DESIGN
AMERICAN VINTAGE
ANDREA HOUSE
ANINE BING
ANNICK GOUTAL
APASIONADA
ATELIER COLOGNE
ATKINSONS
AUGUSTINUS BADER
AXEL ARIGATO
AY KASA
B & L
Baldessarini
BAOBAB COLLECTION
BARTS
BEAUTYSWEETIES
BELSTAFF
BENEFIT
Benvenuto
BIANCADI
BIOEFFECT
Birkenstock
BITZ
BLAUER
BLOOMINGVILLE
BLUE EFFECT
BOGLIOLI
Bogner
Boltze Bazar
BOND NO. 9
BOSKA
BOSS
BOSS ATHLEISUREWEAR
BOSS CASUALWEAR
BOUCHERON
Brax
BRONX
Broste
Bruno Banani
BUENA VISTA
Bugatti
Burberry
BURLINGTON
BY MALENE BIRGER
BYREDO
C.K.
CALIDA
Calvin Klein
Calvin Klein Jeans
CALVIN KLEIN SOCKS
Cambio
CAMEL ACTIVE
CANADA GOOSE
Carner Barcelona
CARS JEANS
Cartoon
CAUDALIE
CG
Champion
Chanel
Chantelle
CHILLY'S
CHRISTBORN
Cinque
Cinzia Rocca
CIRCOLO 1901
CLEAN
Closed
Coccinelle
Codello
COLLONIL
Colmar
COLOURS & SONS
COMMA,
COMME DES GARCONS
COMME DES GARCONS PLAY
COMME DES GARCONS SHIRT
COOKUT
Copenhagen
COR MULDER
CORDWAINER
COSY&TRENDY
Creed
CYBERJAMMIES
DAILY PAPER
DARLING HARBOUR
DECOSTAR
DESIGN LETTERS
DESOTO
DFNS
Diesel
DIPTYQUE
DKNY
DOIY
Dolce & Gabbana
DOUCAL´S
DR. BARBARA STURM
DR. HAUSCHKA
DR. KRÄMER
Dr. Martens
DR. NIEDERMAIER
DR. VRANJES
Dressler
DRYKORN
DSQUARED2
DT COLLECTION
DUNO
DYSON
E.B.Home
EB HOME
ECOALF
Edelmann
EDG
EIGHT & BOB
EKOBO
Elbeo
ELEVENTY
ELLESSE
ELVINE
ELVIO ZANON
EMPORIO ARMANI
ESCENTRIC MOLECULES
ESSENZA
Estee Lauder
ESTELLA BARTLETT
Eterna
ETERNA 1863
ETON
Etro
ETRO FRAGRANCES
EVA SOLO
Falke
FIFTYSEVEN BY SANETTA
FILIPPA K
FILLING PIECES
Fink
FLORIS VAN BOMMEL
Fraas
FRANK LYMAN
FRED PERRY
FRENZLAUER
FRIEDA & FREDDIES
Fuchs+Schmitt
FUJIFILM
Furla
FUSSENEGGER
FYNCH-HATTON
G-STAR
GANNI
GANT
GARCIA
GEFU
Gentlemen´s Hadwear
Gift Company
Gil Bret
GINGKO
GINSTR - STUTTGART DRY GIN
GIO+
Gipsy
GOLDEN GOOSE DELUXE BRAND
GOORIN BROS
GREENOMIC
GUESS
Guiseppe Zanotti
HAIR RITUEL BY SISLEY
HANRO
HAPPY SOCKS
HAROMEX
HARRIS WHARF
HEIMAT GIN
HERNO
HERON PRESTON
Hiltl
Hogan
HÖGL
HOPTIMIST
HOUSE DOCTOR
HOX
HUGO
HVISK
IITTALA
INGE-GLAS
ITEM M6
IXXI
JACOB BADEN
JACOB COHEN
Jacques Britt
JIMMY CHOO FRAGRANCES
JO GHOST
Jockey
JOHN SMEDLEY
JONATHAN ADLER
Joop!
Joop!Jeans
JULIETTE HAS AN GUN
JUVIA
K&S
Kapten & Son
KARLSSON
Kenzo
Key largo
KIEHL´S
Kitchen Aid
KLIPPENZIEGE
KOKO NOKO
KONGES SLOJD
KPM
KURT GEIGER
L'Aventure
L'OCCITANE
La Mer
La Prairie
LACOSTE
LADELLE
LALIQUE
LAONA
LAUREN
LE CREUSET
LEANDRO LOPES
LEMON JELLY
LERROS
Levi's
LEVIS KIDS
LIEBESKIND BERLIN
LIEBLINGSSTUECK
LILIENFELS
Lloyd
Loevenich
LONGCHAMP
LOUSY LIVIN
LOVE MOSCHINO
LUCIE KAAS
Luisa Cerano
LYNGBY
M2BEAUTE
Mac
MAC DAYDREAM
Mac Makeup
Maerz
Magic
Magma
MAGNANNI
MAISON BERGER
MAISON FRANCIS KURKDJIAN
MANCERA
Marc Aurel
MARC CAIN
MARC CAIN ADDITIONS
MARC CAIN SPORTS
MARC JACOBS
Marc O Polo
Marie Jo
Mavi
MAX MARA WEEKEND
MAXIMO
MCM
Meindl
MEMO
MEN'S SOCIETY
MENU
Mey
MICHAEL KORS
MICROPLANE
Milestone
MISS ETOILE
MIZENSIR
MOLTON BROWN
MONARI
Moncler
MONTALE PARIS
MONTI
MOOSE KNUCKLES
More & More
MOS MOSH
MRS&HUGS
NAME IT
NAPAPIJRI
NASOMATTO
NATIVE UNION
NESTI
New balance
NEW ERA
NICOLAS VAHÉ
Nike
Nina v. C.
NO CLAIM
NO.1 COMO
NORDAL
NORMANN COPENHAGEN
NUBIKK
NUDIE JEANS
NUXE
OFF-WHITE C/O VIRGIL ABLOH
OLYMP
OLYMP SIGNATURE
ON RUNNING
Only
OPUS
Origins
Oui
PAD
PALM ANGELS
Panama Jack
PARAJUMPERS
PARFUMS DE MARLY
Passionata
PAUL
Paul Green
PAULA'S CHOICE
Pen Hali Gon
PENHALIGONS PORTRAITS
Pepe
PERTINI
PETER BASLER
Peter Kaiser
Petit Bateau
PEUTEREY
PHILIPPE MODEL
PIERRE CARDIN
PIERRE GUILLAUME
PINTINOX
Polo Ralph Lauren
POMME D'OR
Porsche Design
PRIME SHOES
PRINCESS GOES HOLLYWOOD
PRINTWORKS
Puma
R. Rossi
RÄDER
Ragman
REEBOK CLASSICS
Replay
RIANI
Ribkoff
RICE
RICH&ROYAL
RINO&PELLE
RITUALS
RivSALT
Roeckl
ROSTI
ROYAL REPUBLIQ
S & F
S.Oliver
S.OLIVER SELECTION
Sagaform
SAMBONET
Sanetta
SANETTA KIDSWEAR
SANETTA PURE
SARTORIA LATORRE
SAVE THE DUCK
SCHIESSER
SCHNEIDERS
SCOTCH AND SODA
SCOTCH R'BELLE
SCOTCH SHRUNK
SEDUCTIVE
SEE BY CHLOE
Seeberger
SEIDENFELT MANUFAKTUR
SEIDENSTICKER
SET
SHORT STORIES
SIEGFRIED RHEINLAND
Simone Perele
Sisley
SKINY
SLOGGI
SMEG
SNURK
SÖDAHL
SOMEDAY
ST. BARTH
STAND STUDIO
STEAMERY
STEFFEN SCHRAUT
Steiff
Stelton
STENSTRÖMS
STEVE MADDEN
Stone Island
STOP THE WATER WHILE USING ME!
STRELLSON
STROKESMAN'S
Stuart Weitzman
STUDIO AMELIA
SÜDSTAR
Superga
SUPERSTREUSEL
Swing
TASCHEN
TED BAKER
THE CHEMISTRY BRAND
THE GIFT LABEL
THE MERCHANT OF VENICE
THE ORDINARY
TIGER OF SWEDEN
TIGHA
TIZIANA TERENZI
TOM FORD COSMETICS
TOMMY HILFIGER
TOMMY HILFIGER UNDERWEAR
TOMMY JEANS
TORY BURCH
Triumph
TRÜFFEL-FREUNDE
TWENTY SIX PEERS
TWIST
UBER
UGG AUSTRALIA
Unique
Unisa
V by Vera Mont
VAGABOND
Valentino
VALENTINO GARAVANI
Van Cleef & Arpels
Van Laack
Vans
VEJA
Vera Mont
VIAMERCANTI
VILA
VILEBREQUIN
VINGINO
VITRA
VM
VON JUNGFELD
WACKELWASSER
WEGTER
WELLENSTEYN
WILVORST
Windsor
WMF
WOODWICK
Woolrich
WOUF
load more brands
load less brands