EHI awards Breuninger Nuremberg as the best technology solution in the retail sector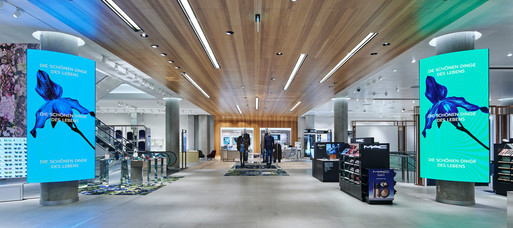 EHI awards Breuninger Nuremberg as the best technology solution in the retail sector
Breuninger receives important retail technology award
Earlier this week, the fashion and lifestyle company Breuninger was recognised with the EHI Award 2021 in the Best Customer Experience category, awarded as part of the Retail Technology Awards for the best technology solutions in the retail sector.  
With this award, the EHI Retail Institute has recognised an innovative digitalisation project that Breuninger realised with its technology partners MuSe Content and 3d‑berlin vr solutions . The comprehensive omnichannel‑concept was implemented in the Breuninger flagship store, which was opened in September 2020 and highlights top-quality customer service, customer orientation and a high‑quality brand experience .   
The digital enhancements bring increased quality, service and convenience in a variety of ways and offer customers a modern shopping experience. The EHI award reinforces Breuninger's path as a future-orientated company of continuing to invest in the digital expansion of its bricks-and-mortar retail business.
At digital touchpoints, customers and visitors receive comprehensive information about the Nuremberg store, the product range and the Breuninger world. Smart customer terminals provide information on product availability, display sizes and product variants in other Breuninger Department Stores and, with and without sales staff, support customers in the various areas  to increase the quality of advice even further. The concept includes digitally networked changing rooms, digital orientation terminals, large-format LED walls, a click-and-collect and online reservation service, as well as the possibility of booking appointments for a consultation, clothes alterations or for the beauty area, all conveniently online. 
Breuninger has had its own department store in the heart of Nuremberg since 2003. In 2020, with the comprehensive redesign and modernisation of a large part of the sales area, the company transformed its Nuremberg store into an ultra-modern flagship store and invested in further development of its bricks-and-mortar retail business. 
Graphics for editorial use: https://www.picdrop.com/e.breuningergmbh./d8sYGFQr8s